Kelly Payne - Sales and Office Administrator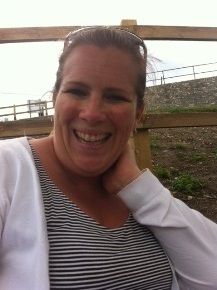 Originally from Calne, Kelly works on the busiest desk in the office - raising customer orders, ordering ingredients, creating invoices and organising the despatch of products.
She is the first point of contact for our customers and is constantly on the phone providing excellent customer service - good thing she is very chatty!

Before starting work at the Bakery in December 2012, she has worked locally as a receptionist and admin assistant.

In her spare time,Kelly enjoys reading, swimming and, of course, baking!


Favourite MB Product:Chocolate Sultana flapjack
Favourite film: Dirty Dancing
Favourite pizza topping: Olives
Favourite Colour: Pink
Place she would most like to visit: Florida to take the children to Disney World.