Paul White: Managing Director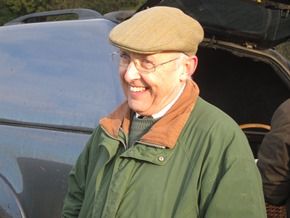 Paul began the business in 1984 with his wife Lynne after he was made redundant from an agricultural business. (To find out more about the history of the bakery visit our About Us page)
From day one, he has been involved in every aspect of the business including baking, packing, deliveries and day-to-day finances.
After taking a back seat in the past year, Paul's role in the business has been to "rally the troops," boost team morale in the office and job sharing the accounts role with Rebecca Clark.
When he is away from the business, Paul enjoys shooting, fishing and entertaining his two granddaughters.
Favourite MB Product: Chocolate Sultana flapjack
Favourite films: Saving Private Ryan; Back to the Future; The Goonies
Favourite pizza topping: Anchovies and Mushrooms
Sports Teams followed: Bath RFC, Gloucester RFC, England RFC,Gloucestershire and England cricket
Places he would most like to visit: The dams of Dam Busters fame!