Katie Mumford: Technologist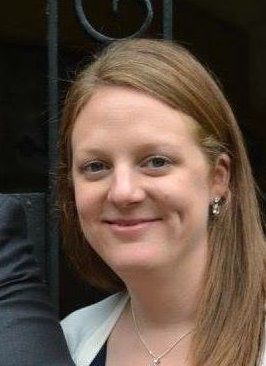 After graduating from Birmingham College of Food with a BA (Hons) in Retail and Food Management in 2005, Katie began pursuing her passion of a career within the Food and Drink Industry. Having worked in the industry for a number of years, Katie has a vested interest in product development and food standards. Originally from Bath, Katie has had a number of food related roles across the South West including a Food and New Product Development Technologist at a meat manufactures and as a Certificate Officer at the Soil Association before joining the bakery as lead Technologist.
As a Technologist, Katie's role within the business is to oversee the wider technical team and to work closely with the production manager and assistants. She is responsible for the creation and maintenance of all documents that are used in the bakery relating to procedures, recipes and traceability. Alongside Tammy, her main aim is to ensure that we are always working towards maintaining or "A" grade BRC standard.
After the birth of her first child, Katie returned to the business and took up her role on a job share basis with Tammy. They both share the responsibilities of the lead technologist.
In her spare time, she enjoys watching rugby, crafting with friends and, most importantly, spending time with her husband and son. Unsurprisingly, Katie's interest in food means that she loves to eat out and try new and exotic meals.
Favourite MB Product: Butter shortbread – enjoy the rich buttery flavour
Favourite Films: East is East; Notting Hill
Favourite Pizza Topping: Pepperoni
Sports Teams followed: Bath rugby
Place she would most like to visit: To go on safari in South Africa